Wednesday, March 10, 2010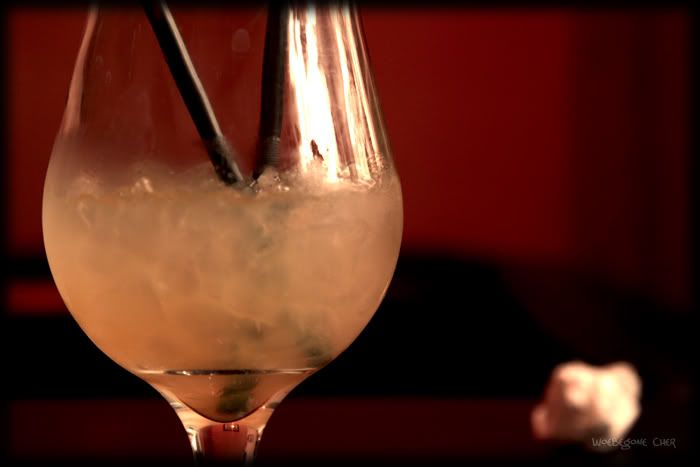 Like a glass of your favorite drink,
I'm slowly running dry...
so fill me up...
if you care...
Will you?
Posted by

Woebegone Cher
at 1:43:00 PM
No comments:

Monday, March 8, 2010
A Sunday after-church special surprise lunch treat from the boy...=)
with our cocktails...
chicken-mushroom soup for the appetizer
the boy's rich "mendalion" (pork with wrapped bacon dish)
the juicy awesome beef steak
=)
HAPPY WOMEN"S DAY TO ALL YOU BEAUTIFUL WOMEN OUT THERE!!
Posted by

Woebegone Cher
at 1:52:00 PM
2 comments:

Saturday, March 6, 2010
Posted by

Woebegone Cher
at 2:23:00 PM
2 comments: