As usual, all birthdays must be accompanied with the trashing of eggs...=p (Except mine of coz...coz u ppl can't be stealing my ideas or modifying for that matter...!!! hahah)
preparing the eggs...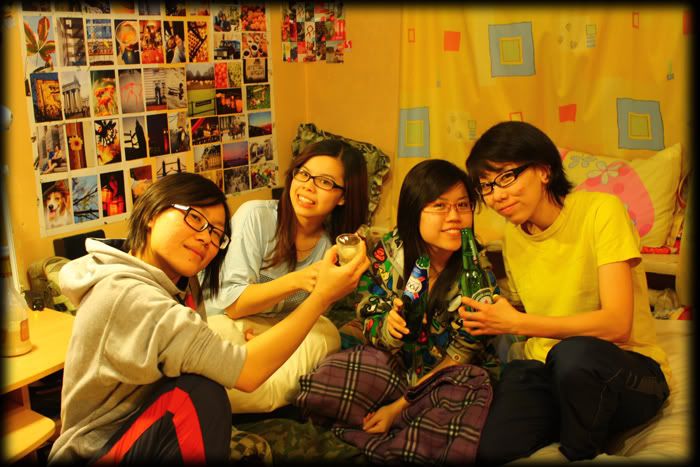 watching survivor to "kill time" while chilling on some booze...
*trashed*
(but we were absolutely kind-hearted!! only 2 eggs!! cis! not enuf!)
Oh do check out the surprise birthday video on my facebook page...=P
(if you can withstand girly screamings and shoutings la yea~)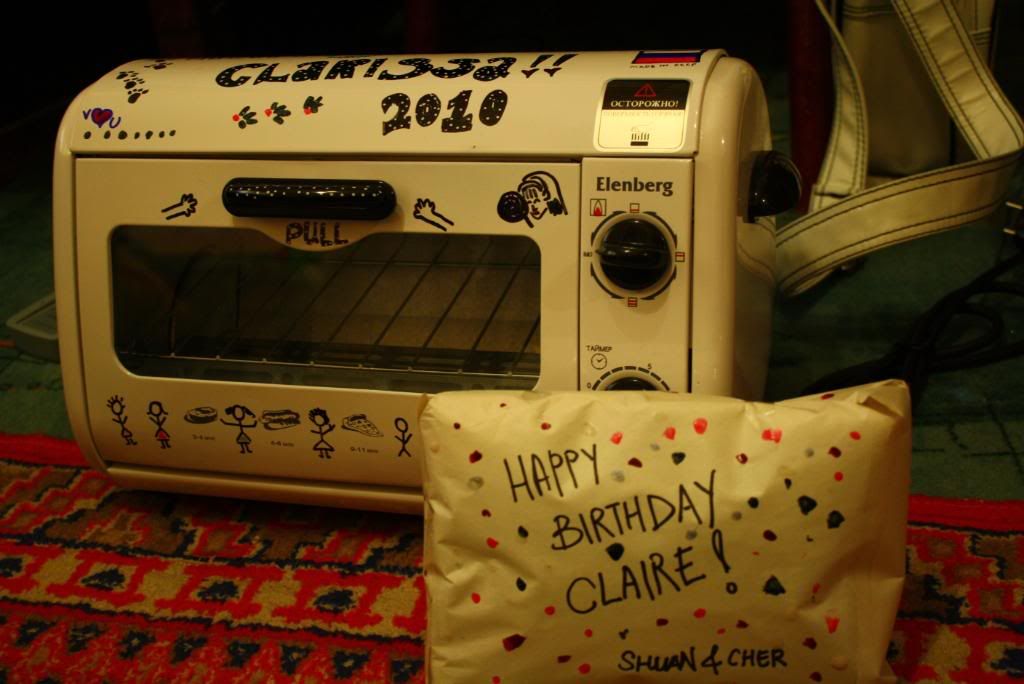 gifts from the group-mates and mua
d surprise party...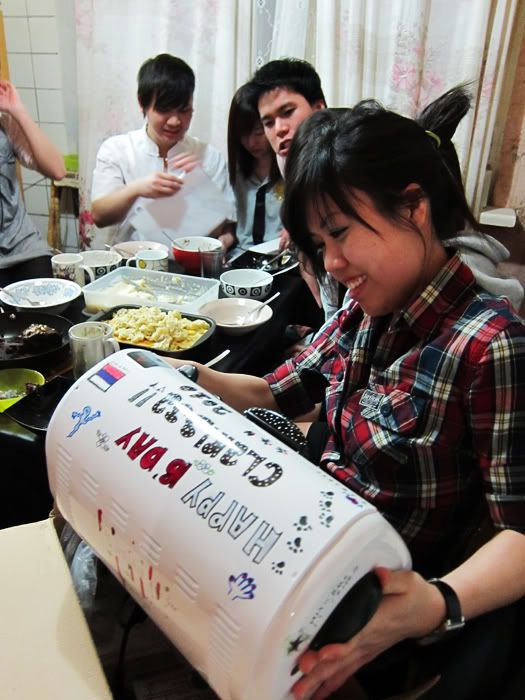 kesian birthday-girl kena hentam...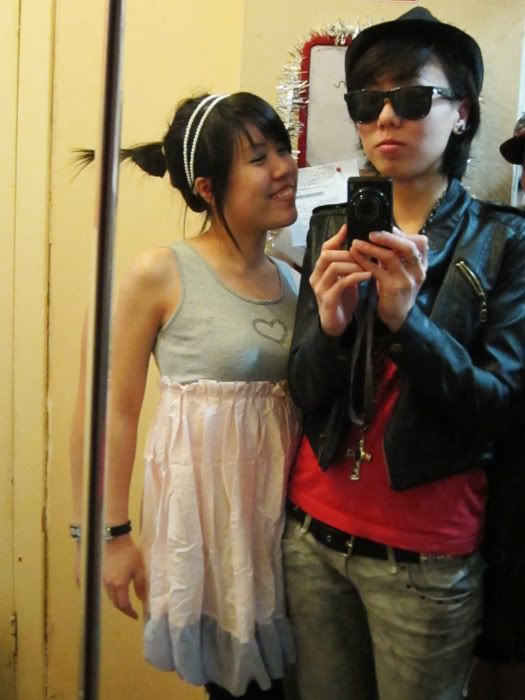 the princess (as quoted by somebody) and the mat-rempit...hahaha
(and i do not usually dress like this for all you people who have so huge doubts bout my dressing!!)
d' homies & wat we do "best"...
with the birthday DRESS....
To the BF, GAPPY GAPPY BIRTHDAY once again!! (for the gudness duno how many times...haha) STOP saying that you're OLD already coz that makes me OLD TOO (!!) for i do not want to be picturing myself being/feeling/looking old, like "somebody"...haha...*gudness i'm mean*. muahahaha...
May the good Lord continue to bless you more wisdom to help u make better decisions, more 'ka-ching' so you can go shopping and of coz shop for me too...heh heh...more cooking skills so you can make your homies nice nice muffins, nice nice cakes, and more mac&cheese...and of coz more Joy & Happiness in all that you do..=)
ANYWAYS, do not assume that the egg-trashing incident has ended...for again, i'm giving you another warning...it'l come without any notice...=P be prepared...muahahahaha....
And as much anticipation that you have for the next duno-who's upcoming birthday...I'll NOT BE HOME!!! heh heh...I'm serious!!